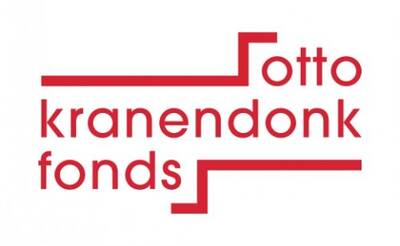 The call for proposals for the 2022 OKF round is now open! Deadline: 18 November
Please check the supporting documents for the eligibility criteria and the application guidelines. The funding ceiling in this call is 10.000 Euro and we expect to be able to award 2 to 3 submissions.
Otto Kranendonk fonds
Het fonds is ingesteld in 1994 als Stichting Erefonds Tropische Geneeskunde. Sinds 2011 staat het op naam van prof. dr. Otto Kranendonk, voorheen buitengewoon hoogleraar tropische gezondheidsleer aan de Universiteit van Amsterdam en directeur van de Afdeling Tropische Hygiëne van het Koninklijk Instituut voor de Tropen.
Het fonds verleent financiële steun aan wetenschappelijk onderzoek op het gebied van de Tropische Geneeskunde en Global Health. Het doel van deze subsidie is het stimuleren van wetenschappelijk onderzoek ten behoeve van verbetering van de gezondheidszorg in lage- en middeninkomenslanden.
Otto Kranendonk Fund
The Fund is established in 1994 as the Honorary Fund Medicine. In 2011 the Fund was renamed in honor of Prof dr Otto Kranendonk who worked with the University of Amsterdam and director of the Tropical Hygiene Department of the Royal Tropical Institute of Amsterdam.
The Fund provides financial support to scientific research in the area of tropical medicine and global health. The aim is to stimulate scientific research for the improvement of health worldwide, with particular focus on low- and middle income countries / low resource settings.
Research financially supported by OKF:
2017 Alinda Vos, Unmasking a silent killer: diabetes care in HIV-patients in a rural medical clinic in South-Africa.
2017 Natasha Housseine, The development of a simple decision-making tool for optimal allocation of intra-partum care in low income countries.
2017 Thom Hendriks, Evaluation of a quality assured in-service training in surgical treatments for burns At Haydom Luteran Hos.
2017 Floris Braat, voor de publicatie van bevindingen van het onderzoek getiteld Research Maternity Waiting Home to improve maternal and neonatal outcome in the Gurage Zone, Southern Ethiopia Butajira General Hospital.
2015 Tiemersma et al. Delayed cord clamping in South African neonates with expected low birthweight: a randomised controlled trial. Tropical Medicine and International Health. 20(2), 177-183.
2014 Floris Braat, Research Proposal Maternity Waiting Home to improve maternal and neonatal outcome in the Gurage Zone, Southern Ethiopia Butajira General Hospital.
2014 Florise Lambrechtsen, Mothers adVANtage in South Africa.
2014 Barbara Nolens, Outcomes of vacuum extraction at Mulago Hospital, Uganda.
2009 Beekhuizen et al. Treatment of retained placenta with misoprostol: a randomised controlled trial in a low-resource setting (Tanzania). BMC Pregnancy and Childbirth. 9:48.